Intercom is the communications platform of choice that businesses are using to communicate with their customers. It lets them stay in touch with their customers across several networks. Still, there are some other great options to Intercom out there that have similar and even improved features to better address a business' objectives. In this blog, we'll look at five leading alternatives to Intercom.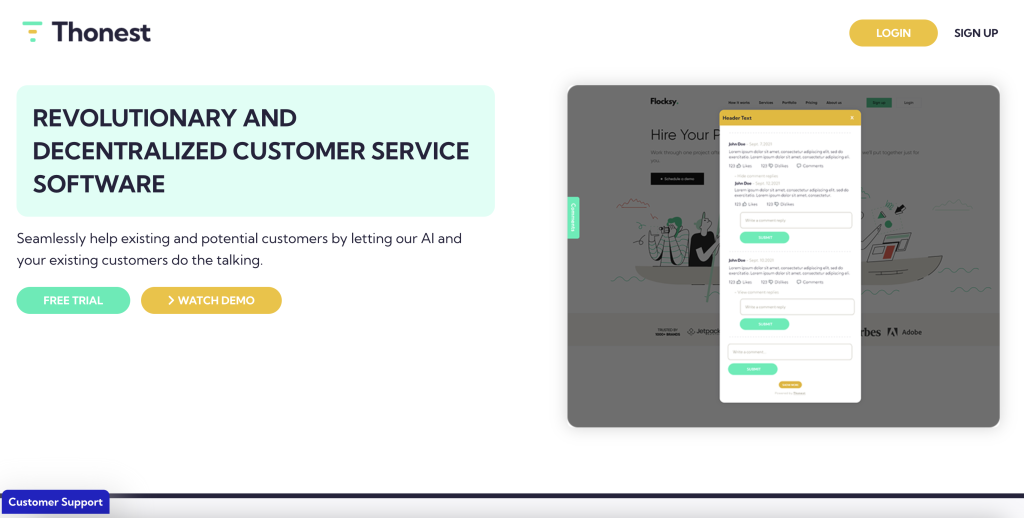 Thonest is an add-on tool designed for Intercom that is highly effective and free of charge. Engaging with existing customers is very streamlined with Thonest and even lets them do your selling on their behalf! Installing Thonest takes seconds and makes real-time chat a reality.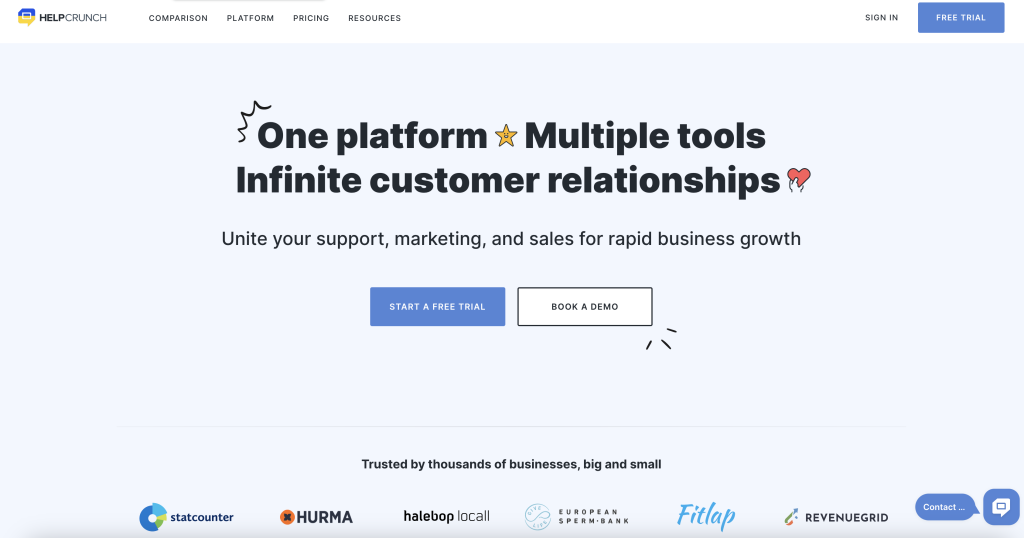 HelpCrunch is a platform that lets businesses chat and email their customers for seamless marketing automation, amongst other communication features. HelpCrunch lets businesses create and tailor marketing campaigns as well as craft and schedule automated messages to boost engagement.
To better refine marketing practices, HelpCrunch provides advanced analytics and other reporting features to help businesses understand the effectiveness of their marketing strategies and customer support. With affordable price plans, HelpCrunch is great for small to medium-sized businesses.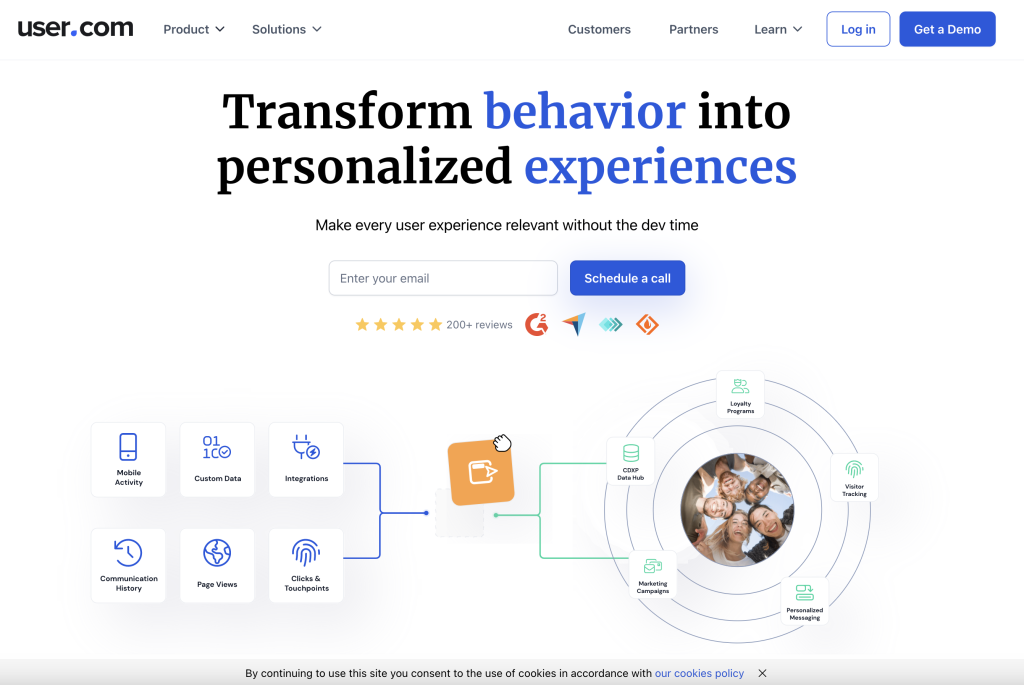 For a comprehensive marketing automation and customer communication portal rolled into one, it's hard to go past User.com. Businesses get live chat, messaging, email, and other communication solutions together. Customizing interactions with customers is a breeze with User.com too.
User.com's pricing plans vary, so there will be something to suit any business size. User.com integrates across existing third-party tools easily including Slack, Shopify, and Magento.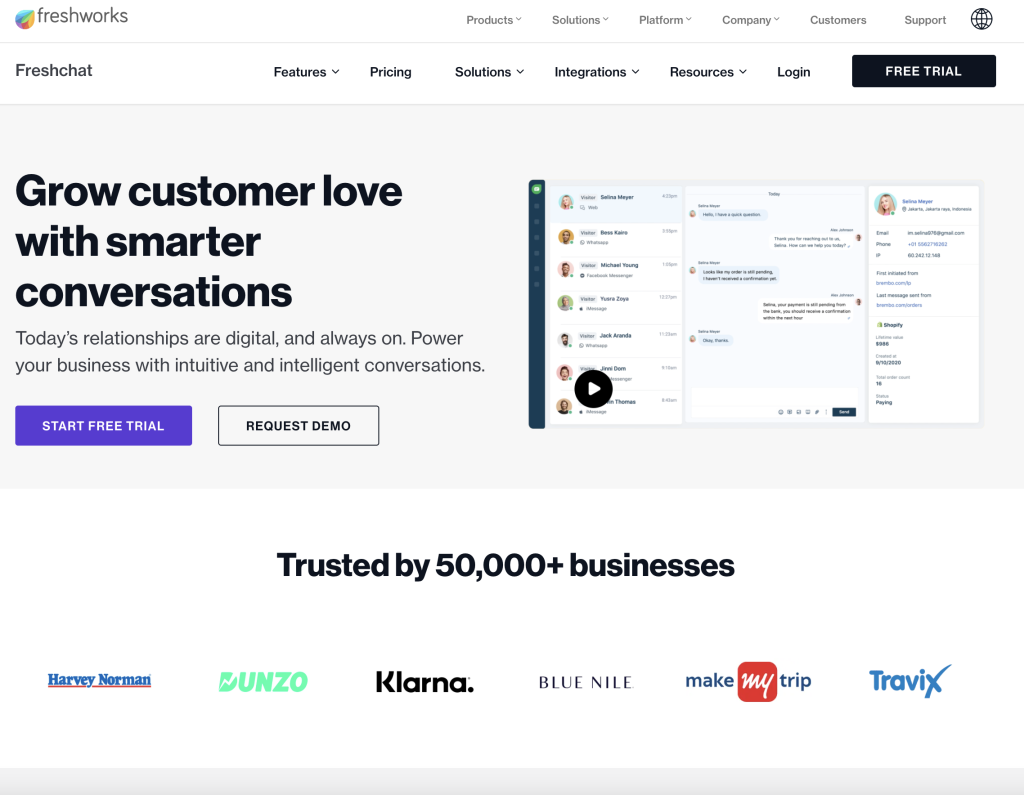 Freshchat is messaging platform businesses use to chat with customers and has comparable features to those in Intercom. It lets businesses connect via chat, email, and social media services. Freshchat also has a wide variety of automation and analytics features that lets businesses streamline their customer support services.
Freshchat's subscriptions are reasonably priced and scalable, making it a perfect solution for small to medium-sized companies. Freshchat seamlessly integrates with other popular third-party tools, including Salesforce, Shopify, and Facebook Messenger.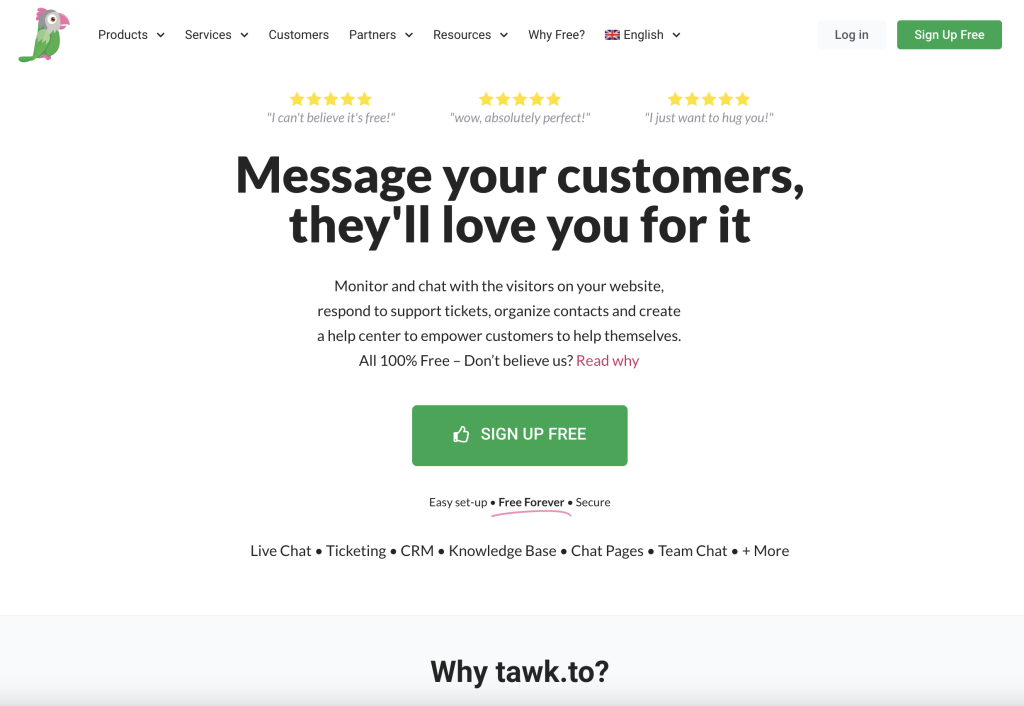 Finally, Tawk.to is another similar product to Intercom and is a free live chat program. Businesses can easily interact with customers and offer support via chat, email, and social media integrations. As with other examples, analytics and automation features are included in Tawk.to also let businesses record and track interactions with customers.

Tawk.to is a free service, which is ideal for small businesses or those on a tight budget. It integrates well with many popular third-party tools, including HubSpot, Shopify, and WooCommerce.
In summary, while Intercom is a powerful and popular customer communication solution, there are several great options out there that have similar or superior elements in them that better address a business' demands. Intercom's alternatives merit investigation, especially for businesses wanting new, streamlined communication and support tools, at a great price. We strongly suggest Thonest, as it's free and simple to use!