The #1 Crowdsourcing Discussion Tool
Easily allow your customers to engage with each other and discuss what you are offering.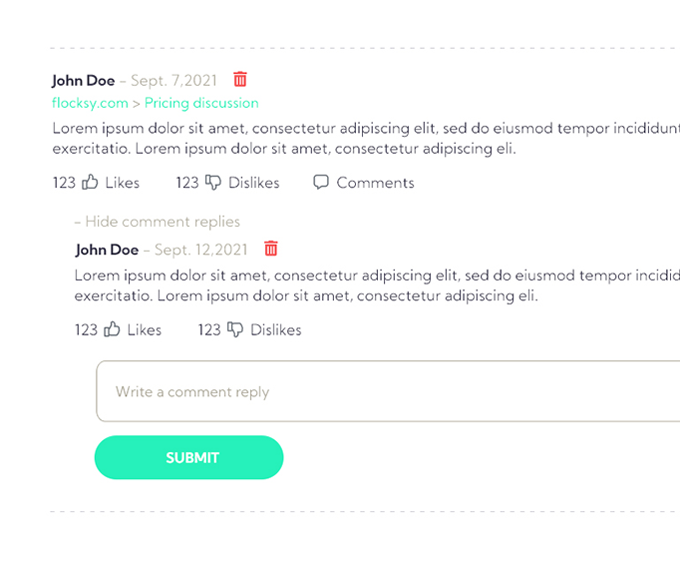 "Thonest has been great for getting candid feedback from our users and making sure that our customer success team has their finger on the pulse of our client experience."
"Thonest is a really useful tool for connecting with potential clients when you don't have a huge sales team. The Thonest discussion allows you to have your clients interact with each other and answer questions."
"Thonest has been a missing solution for our customer success team over at Flocksy. We've used it to crowdsource ideas, provide faster customer service, and deal with feedback. I can't believe I didn't know about it before. We've been using it for the last four months, and it just keeps getting better and better."
Most frequent questions and answers
Can I upgrade or downgrade at any time?
Yes, you can easily upgrade and downgrade your account under "settings."
Easily cancel your account under "settings."
What do "Comments" and "Users" mean in the pricing section?
Comments are any of the questions or answers left in your discussions. A user is someone who left a comment.
A discussion is an overlay you add to your page. You can have multiple discussions across your website to help the sales team.
Does it work with WordPress and Squarespace?

Yes, it integrates with all the major CMSs, including WordPress, Squarespace, Wix, and more.
How do I install Thonest on my website?
You can easily install it by adding the code snippet in your account to your website.
What does it look like on my website?
It's a button that you can place anywhere you want. When clicked, the button brings up a sleek overlay.
Can users like a comment?
Yes, users can upvote and downvote questions and answers.